Upside-down characters
List of upside-down symbols
| | |
| --- | --- |
| ? - question mark (u+003f) | ¿ - inverted question mark (u+00bf) |
| ! - exclamation mark (u+0021) | ¡ - inverted exclamation mark (u+00a1) |
| " - quotation mark (u+0022) | " - double low-9 quotation mark (u+201e) |
| & - ampersand (u+0026) | ⅋ - turned ampersand (u+214b) |
| ' - apostrophe (u+0027) | , - comma (u+002c) |
| ( - left parenthesis (u+0028) | ) - right parenthesis (u+0029) |
| . - full stop (u+002e) | ˙ - dot above (u+02d9) |
| 3 - digit three (u+0033) | Ɛ - latin capital letter open e (u+0190) |
| 4 - digit four (u+0034) | ᔭ - canadian syllabics ya (u+152d) |
| 6 - digit six (u+0036) | 9 - digit nine (u+0039) |
| 7 - digit seven (u+0037) | Ɫ - latin capital letter l with middle tilde (u+2c62) |
| ; - semicolon (u+003b) | ؛ - arabic semicolon (u+061b) |
| < - less-than sign (u+003c) | > - greater-than sign (u+003e) |
| A - latin capital letter a (u+0041) | ∀ - for all (u+2200) |
| B - latin capital letter b (u+0042) | 𐐒 - deseret capital letter bee (u+10412) |
| C - latin capital letter c (u+0043) | Ↄ - roman numeral reversed one hundred (u+2183) |
| D - latin capital letter d (u+0044) | ◖ - left half black circle (u+25d6) |
| E - latin capital letter e (u+0045) | Ǝ - latin capital letter reversed e (u+018e) |
| F - latin capital letter f (u+0046) | Ⅎ - turned capital f (u+2132) |
| G - latin capital letter g (u+0047) | ⅁ - turned sans-serif capital g (u+2141) |
| J - latin capital letter j (u+004a) | ſ - latin small letter long s (u+017f) |
| K - latin capital letter k (u+004b) | ⋊ - right normal factor semidirect product (u+22ca) |
| L - latin capital letter l (u+004c) | ⅂ - turned sans-serif capital l (u+2142) |
| M - latin capital letter m (u+004d) | W - latin capital letter w (u+0057) |
| N - latin capital letter n (u+004e) | ᴎ - latin letter small capital reversed n (u+1d0e) |
| P - latin capital letter p (u+0050) | Ԁ - cyrillic capital letter komi de (u+0500) |
| Q - latin capital letter q (u+0051) | Ό - greek capital letter omicron with tonos (u+038c) |
| R - latin capital letter r (u+0052) | ᴚ - latin letter small capital turned r (u+1d1a) |
| T - latin capital letter t (u+0054) | ⊥ - up tack (u+22a5) |
| U - latin capital letter u (u+0055) | ∩ - intersection (u+2229) |
| V - latin capital letter v (u+0056) | ᴧ - greek letter small capital lamda (u+1d27) |
| Y - latin capital letter y (u+0059) | ⅄ - turned sans-serif capital y (u+2144) |
| [ - left square bracket (u+005b) | ] - right square bracket (u+005d) |
| _ - low line (u+005f) | ‾ - overline (u+203e) |
| a - latin small letter a (u+0061) | ɐ - latin small letter turned a (u+0250) |
| b - latin small letter b (u+0062) | q - latin small letter q (u+0071) |
| c - latin small letter c (u+0063) | ɔ - latin small letter open o (u+0254) |
| d - latin small letter d (u+0064) | p - latin small letter p (u+0070) |
| e - latin small letter e (u+0065) | ǝ - latin small letter turned e (u+01dd) |
| f - latin small letter f (u+0066) | ɟ - latin small letter dotless j with stroke (u+025f) |
| g - latin small letter g (u+0067) | ƃ - latin small letter b with topbar (u+0183) |
| h - latin small letter h (u+0068) | ɥ - latin small letter turned h (u+0265) |
| i - latin small letter i (u+0069) | ı - latin small letter dotless i (u+0131) |
| j - latin small letter j (u+006a) | ɾ - latin small letter r with fishhook (u+027e) |
| k - latin small letter k (u+006b) | ʞ - latin small letter turned k (u+029e) |
| l - latin small letter l (u+006c) | ʃ - latin small letter esh (u+0283) |
| m - latin small letter m (u+006d) | ɯ - latin small letter turned m (u+026f) |
| n - latin small letter n (u+006e) | u - latin small letter u (u+0075) |
| r - latin small letter r (u+0072) | ɹ - latin small letter turned r (u+0279) |
| t - latin small letter t (u+0074) | ʇ - latin small letter turned t (u+0287) |
| v - latin small letter v (u+0076) | ʌ - latin small letter turned v (u+028c) |
| w - latin small letter w (u+0077) | ʍ - latin small letter turned w (u+028d) |
| y - latin small letter y (u+0079) | ʎ - latin small letter turned y (u+028e) |
| { - left curly bracket (u+007b) | } - right curly bracket (u+007d) |
| ‿ - undertie (u+203f) | ⁀ - character tie (u+2040) |
| ⁅ - left square bracket with quill (u+2045) | ⁆ - right square bracket with quill (u+2046) |
| ∴ - therefore (u+2234) | ∵ - because (u+2235) |
Funny letters
W ᴎ ᴧ Ↄ X Z ⅂ ⋊ ſ H ⅁ Ⅎ ◖ S ∀ Ԁ O I ∩ ⅄ ⊥ ᴚ Ǝ M Ό ɯ u q ʌ ɔ x z ʃ ʞ ɾ ɥ ƃ ɟ p s ɐ d o ı n ʎ ʇ ɹ ǝ ʍ b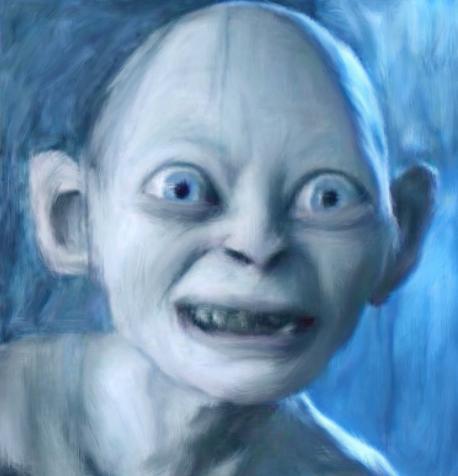 This tool is for pro riddlers lurking in the internet. I'm really happy to present this generator. It turns characters upside down 180°. I took a text flipper that could only turn text into small upside letters and advanced it. My aboqe can turn several up-case letters upside down, aswell as all the lowcase ones.
I hope you'll like this little thing. Don't miss my other stuff like other generators, some of which I like more, cool symbols, reference on typing symbols with keyboard and more. Surf around this website and you will fall in love with the world of symbols. ≧◔◡◔≦
Bookmarklet available
ɐ

This works by replacing characters of your message with their upside down pairs. It can also flip the text back from it's upside down version to the normal one. With aboqe you, for example, can hide answers to riddles and questions.
Q: Wʜʏ ᴅɪᴅ ᴛʜᴇ ᴍᴀɴ ᴡɪᴛʜ ᴏɴᴇ ʜᴀɴᴅ ᴄʀᴏss ᴛʜᴇ ʀᴏᴀᴅ?
A: ˙doɥs puɐɥ puoɔǝs ǝɥʇ oʇ ʇǝƃ o⊥
Restyle
Encool
Artify