Text symbols
─────────▀▀▀▀▀▀──────────▀▀▀▀▀▀▀
──────▀▀▀▀▀▀▀▀▀▀▀▀▀───▀▀▀▀▀▀▀▀▀▀▀▀▀
────▀▀▀▀▀▀▀▀▀▀▀▀▀▀▀▀▀▀▀▀──────────▀▀▀
───▀▀▀▀▀▀▀▀▀▀▀▀▀▀▀▀▀▀▀──────────────▀▀
──▀▀▀▀▀▀▀▀▀▀▀▀▀▀▀▀▀▀▀▀▀──────────────▀▀
─▀▀▀▀▀▀▀▀▀▀▀▀───▀▀▀▀▀▀▀───────────────▀▀
─▀▀▀▀▀▀▀▀▀▀▀─────▀▀▀▀▀▀▀──────────────▀▀
─▀▀▀▀▀▀▀▀▀▀▀▀───▀▀▀▀▀▀▀▀──────────────▀▀
─▀▀▀▀▀▀▀▀▀▀▀▀▀▀▀▀▀▀▀▀▀▀───────────────▀▀
─▀▀▀▀▀▀▀▀▀▀▀▀▀▀▀▀▀▀▀▀▀▀───────────────▀▀
─▀▀▀▀▀▀▀▀▀▀▀▀▀▀▀▀▀▀▀▀▀───────────────▀▀
──▀▀▀▀▀▀▀▀▀▀▀▀▀▀▀▀▀▀▀───────────────▀▀
───▀▀▀▀▀▀▀▀▀▀▀▀▀▀▀▀───────────────▀▀▀
─────▀▀▀▀▀▀▀▀▀▀▀▀▀───────────────▀▀▀
──────▀▀▀▀▀▀▀▀▀▀▀───▀▀▀────────▀▀▀
────────▀▀▀▀▀▀▀▀▀──▀▀▀▀▀────▀▀▀▀
───────────▀▀▀▀▀▀───▀▀▀───▀▀▀▀
─────────────▀▀▀▀▀─────▀▀▀▀
────────────────▀▀▀──▀▀▀▀
──────────────────▀▀▀▀
───────────────────▀▀

You are at the very heart of texting symbols! All the info you need on cool text characters is here. How to text signs with your keyboard, awesome cool text "generators", text pictures that you can put into Twitter and Facebook statuses and other places. Fine collection of text emoticons is here too.
For a newer script that contains emoji and where you can easily shift through categories of text symbols and auto-copy symbols by pressing on them, check this out: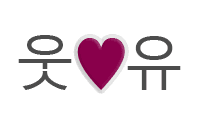 Copy-paste cool symbols for Instagram & Facebook ♡😍
Collection of cool computer text symbols and signs that you can use on Facebook and other places. All symbols in one place. ❤ ♥ ❥ My large hand-made list of more than a hundred cool characters. Truly amazing! ヅ ツ ッ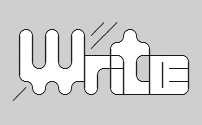 Text Font Generator Fᴏɴᴛs🅵🅾🅽🆃🆂
Generate text with cool fonts made from symbols and special letters. Big text art generators included. Design your name, or nickname with symbols, put cool signs on Facebook, Instagram, WhatsApp etc.